"Brothers of Blood, and Sons of Betrayal" Just click on: To read the Cast & Synopsis





CLICK ON IMAGE TO THE RIGHT OR LEFT--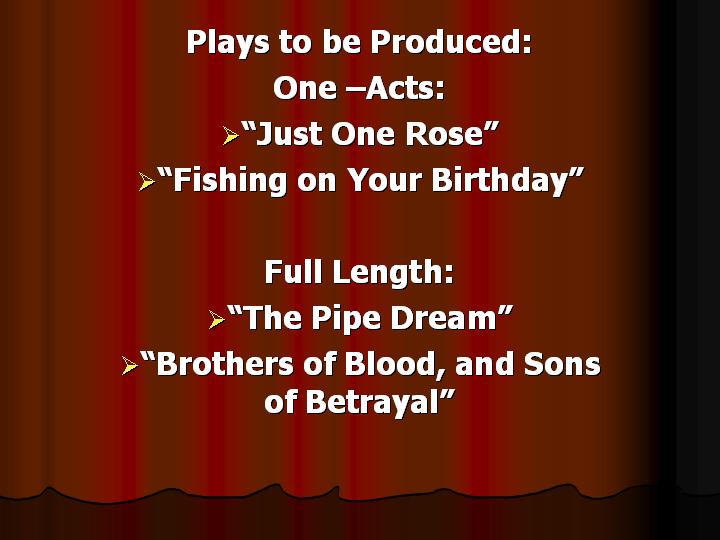 TO VIEW A SYNOPSIS OR DIALOGUE SAMPLE
Good news this is a finished one act play! You can be the "first" to check out the ten page dialogue sample! Just follow the link -and be sure and leave us a critique at the feedback page!





"The Pipe Dream" Just click on> Cast & Synopsis:
JUST CLICK ON THIS TEXT TO READ A DIALOGUE SAMPLE OF: "Brothers of Blood, and Sons of Betrayal"